When we run a script in SQL Server we may face errors. To debug big script is a tedious task.Most of the  errors are in the form 
Msg 102, Level 15, State 1, Line 6 Incorrect syntax near 'selec'.
.Here SSMS is telling that error happened at  Line 6 (as figure below),But we cant find the Line no in SSMS.
Generate Line No:
Open SSMS and choose tools tab.

In tools choose options.

Under options window choose Text Editor-> Transact SQL->General
In General tab ,tick the check box for Line Numbers and click ok.
The Following digrams will help you,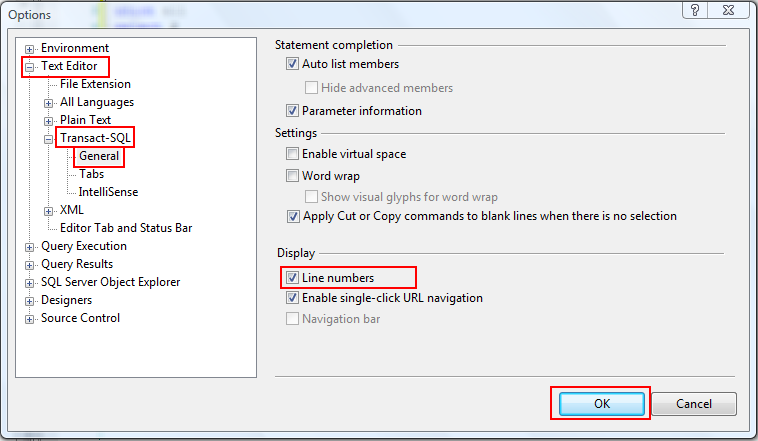 Look at the below Image , SSMS with LineNo