Today is April 1st Fool's day. So today I am going to tell a scenario where I and Joy (My Colleague) became fool (just kidding) and how we overcome the scenario. Yesterday we got a backup from client and we want to restore it. When we tried restore command to restore the database it throws error. First we checked whether there is any problem in our syntax, but we didn't find any syntax errors. So I came up with an Idea to check whether the database backup is corrupt or not. We issued a restore verify command to check the whether database is corrupt or not. The command applied is as follows,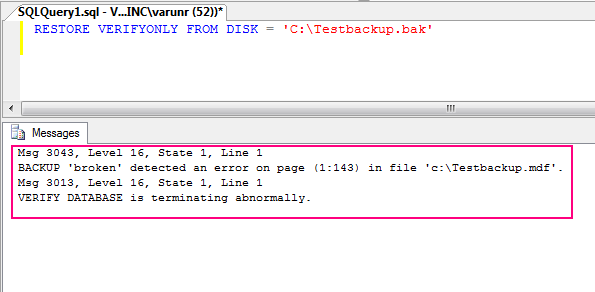 We found an error in the data page in the database backup.
 Before restoring a database, Please check whether database is corrupt or not. You can save your time.