Today afternoon one our database T-Log was full and we need to truncate it urgently. My friend Ajit- "A Cool man" and I tried to reduce the Log size by running DBCC SHRINKFILE, but it was not working. I looked into my Google docs for this (where I store my technical work information).  I found that we need to change the database recovery model to simple.Before conveying information to Ajit, he had Implemented it with the help of Google.
Here is the result when our database in Full recovery model.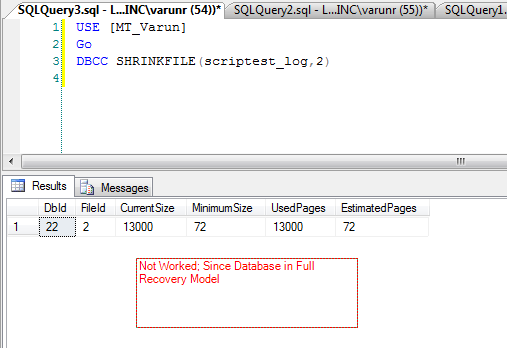 Here is the result when we change the recovery model to  Simple – Correct method.