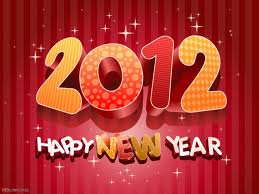 I wish Happy New Year to all the readers of the SQLINFO.   SQLINFO is running its third year. I really appreciate all the readers of SQLINFO who gave me an opportunity to learn more on SQL Server. On this occasion I humbly request all of you to learn more on SQL Server.
How was 2011 for me?
2011 was quite good for me. Here I am listing some of the major events happened in my life personally and technically.
My Marriage with Sreelekshmi
Joined Orion Systems Integrators
Implemented Multitenant Database Architecture
Joined new team and got an opportunity to optimize VLDB's.
Selected as Orion's Technologist  for Database Design
Blogging SQLINF0 within  limited time from  my career
Learnt new things in SQL Server.
My Plans in 2012
Reduce my overweight
Need to do more blogging and involve in Online communities
I need to look into SQL Server Denali in more detail
Need to learn how to become happy?
These are my achievements of 2011 and Plans for 2012. Above all these I am praying god to get a happy life for the entire living beings.
Happy new year to all…